Details

Category: Arts & Culture
Published: Friday, 02 July 2021 16:56
Written by Nita Teoh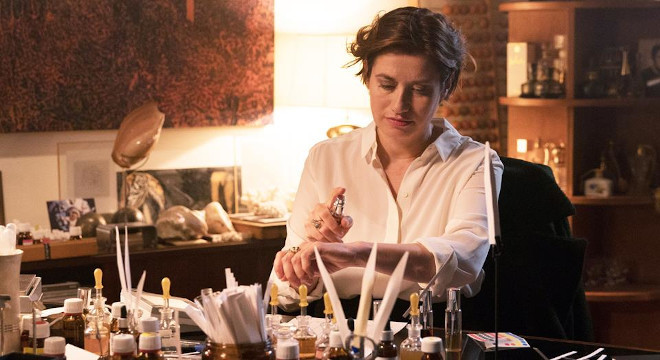 Emmanuelle Devos (as Anne Walberg)
Photo Credit: Perfumes

My partner and I were looking forward to our evening out at Windsor Luna in order to watch the French drama Perfumes.

Perfumes follows the story of Anne Walberg (Emmanuelle Devos) – a talented genius who specialises in using her nose to concoct amazing scents and who once had a famous career developing award winning perfumes till her sense of smell temporarily deserted her.

Now freelancing, her marketing agent sends Anne off on different assignments to continue to use the talents of her nose – though in somewhat more diverse projects which send her off the beaten track.

On one of her work projects, her path collides with Guillame Favre (Greg Montel), who is assigned to be her regular chauffeur – after she sacked her last 3 drivers.

Like chalk and cheese, each confronted with their own individual challenges in life, their personalities clash at times, as they get to know each other.

In true French style, one of the delights of this movie is the exquisite portrayal of each character – subtle and with depth – highlighting their nuances and little quirks in personality.

The other delight is the on screen camaraderie between Anne and Guillame – it is beautiful and fun to watch.

Theme wise, the film provided an interesting insight into the unique world of the scent business.
We think about our senses – but smell is not always the one at the top of our list as we go about our daily lives.

Anne Walberg certainly lives and breathes through her nose.

If you are after a delightful, feel good movie, Perfumes is a beautiful one to watch – it is heart warming and storytelling at its best.

Perfumes opens at Luna Cinemas on 2 July – showing at Luna Leederville, Windsor and Luna on SX.
If you enjoyed this article, please share it!



To find out about the hottest events in Perth, follow us at @PerthWalkabout