Details

Category: Arts & Culture
Published: Wednesday, 02 January 2019 12:18
Written by Nita Teoh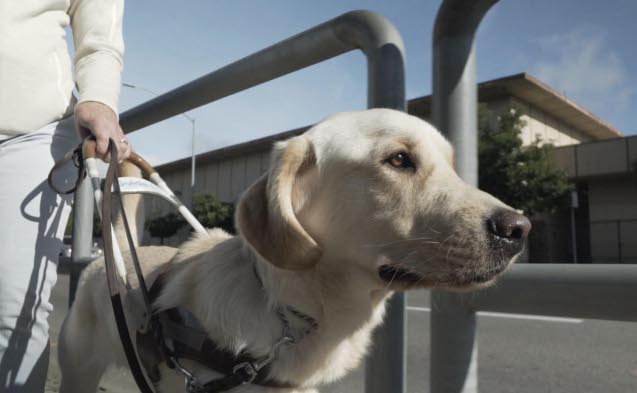 Photo Credit: Pick of the Litter

Which of the "P" litter puppies will become the pick of the litter?
Five adorable puppies are tasked with the important job of becoming future guide dogs - this is the topic of the latest dogumentary from the US.
The film Pick of the Litter follows the story of five Labrador puppies from birth through the different and rigorous stages of training that are required to transform a puppy into a fully trained working guide dog in just two years.
It provides an interesting insight into all the different individuals who contribute towards making it happen – at the breeding centre where the puppies are first born; the puppy raisers who volunteer to take the puppies into their homes and teach them the basics; the dog trainers who put each puppy through their paces to see whether they have what it takes to be a guide dog; and on to the individual recipient.
It is not always smooth sailing – there are many ups and downs along the way – with joy, tears and heartbreak as we follow the story from the perspective of the different individuals involved. We see the dedication and the passion to make it all happen. The disappointment when things don't quite go to plan.
We also hear from the visually impaired client as to what it means to them to have a guide dog in their lives – more than just a guide, but as a companion expanding their world – capturing the special bond between man and dog.
This dogumentary will appeal to a wide audience including those who have ever wondered what it is like to be a puppy raiser, those who are involved with working dogs / service dogs, and of course every dog lover out there!
Pick of the Litter takes a candid look into a fascinating discipline and inspires us to be the best that we can be, from a human and canine perspective.
You may want to bring some tissues!
PS. On a doggy related note, there will be some special guest appearances from local guide dog puppies in training from Guide Dogs WA on specific nights of the film screenings.
Catch the puppies from Guide Dogs WA on the 5 and 6 January at ECU Joondalup Pines.

Pick of the Litter is showing at ECU Joondalup Pines until the 6 January as part of the Perth Festival.

If you enjoyed this article, please share it!



To find out about the hottest events around Perth, follow us at @PerthWalkabout