Details

Category: Arts & Culture
Published: Sunday, 26 January 2020 08:36
Written by Lee-Ann Khoh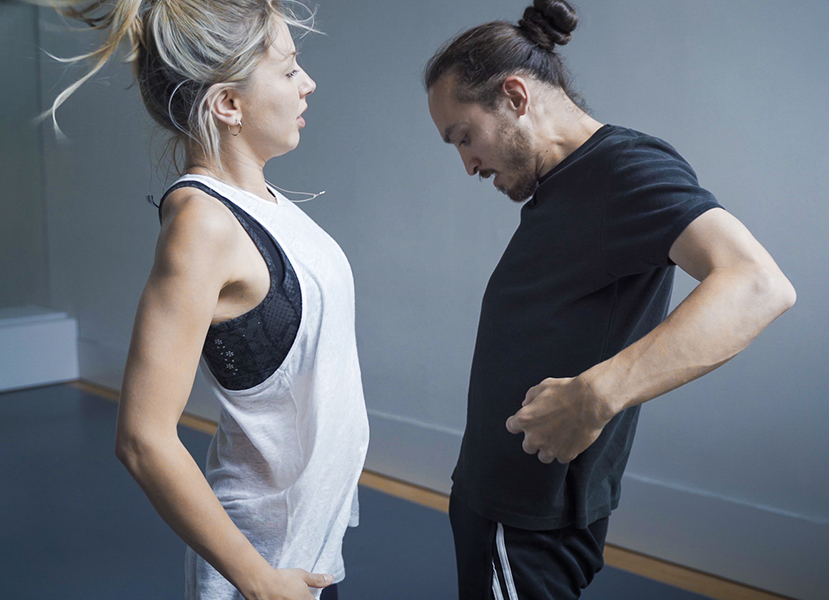 Essie Barrow (as Nancy) and Iskandar Sharazuddin (as Alex)
Photo Credit: Post-Mortem, Ellandar Productions and 45North
They say you never forget your first love.

And as we see in the Australian premiere of Post-Mortem, this is certainly the case for former lovers Alex (played by Iskandar Sharazuddin, who also wrote the play) and Nancy (Essie Barrow).
The two of them first cross paths as 17-year-olds while dissecting a pig's heart in biology class, and soon find themselves in a relationship they believe will last forever. Years later, they meet again at their friends' wedding and try to dissect where it all went wrong.
Over the course of an hour, Post-Mortem explores young love through Alex and Nancy's relationship, jumping backwards and forwards between the past and the present. We witness them fall in love, elevated by wide-eyed hopes and dreams, before unravelling the events that ultimately tore them apart. It is both cutely funny and awkwardly painful in turn.
The play is an interesting combination of drama and interpretive dance – performed on a sparse stage, with only two chairs (and the actors' bodies) as props. The resulting show is riveting to watch and feels very intimate, almost like we shouldn't really be looking but can't turn away.
Post-Mortem, presented by UK-based Ellandar Productions and 45 North, is on at the Blue Room Theatre as part of Fringe World until 1 February 2020.

If you enjoyed this article, please share it!



To find out about the hottest events around Perth, follow us at @PerthWalkabout