Details

Category: Arts & Culture
Published: Monday, 03 February 2020 10:23
Written by Nita Teoh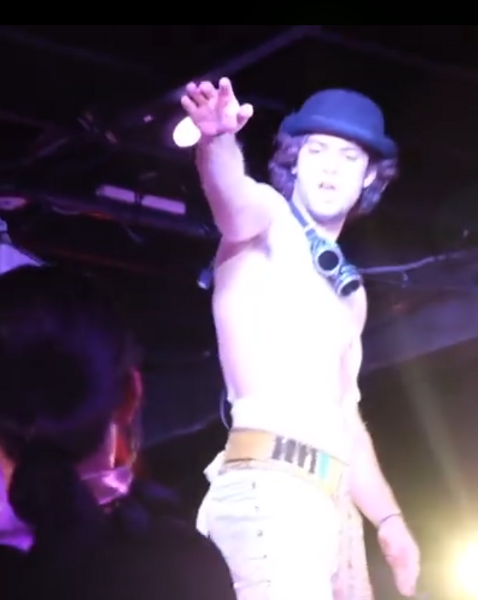 The Innocent Pawn, Fringe Perth
Photo Credit: Actors Hub
Just wondering - how many hours do you spend consuming porn on the Internet each day?
Not a question you would really want to ask someone, and if you did and they were candid about it, perhaps you would be shocked.
The Actors Hub takes a confronting look at porn and addiction in its latest production at Fringe Perth – "The Innocent Pawn". Being advertised as part entertainment and part education, I wasn't sure what I was in for.
The actors kicked off the night's proceedings with how this all got started, and how we have always had pornography in some shape and form throughout time immemorial - after all the human interest in sex does date back quite a bit!
Although in no phase of history has porn been as pervasive and easily accessible as our current times. There is a whole generation of young adults whose over consumption of technology and constant dopamine hits has reached the stage of de-sensitisation. There is an epidemic of porn addiction on our hands, commensurate or greater than drug and alcohol addiction. Porn is a silent menace that is more freely available than ever before and heavily consumed at astronomically staggering rates.
At one stage of the performance, I was shocked to hear that the average age at which children are exposed to porn has dropped from age 8 to age 6. These were some of the facts that were conveyed through the performance, along with many other facts about the brutality of the porn industry... degradation, objectification, humiliation, breach of human rights... the list is endless.
A cleverly titled production – "The Innocent Pawn" says a lot about a burgeoning topic. The play is in your face and it is physical. Leaving yesterday evening's performance, I thought to myself...well, that was quite a bit of sensory overload! But then, I think that was one of the points that The Innocent Pawn production is trying to make - getting the message across that this is a major issue currently facing society and affecting many individuals, families and young kids in society and that we need to wake up and do something about it.
See it for yourself and let us know what you think (start and continue the conversation) – it's showing as part of the 4x4x4 performances by the Actors Hub as part of Fringe Perth.

If you enjoyed this article, please share it!



To find out about the hottest events around Perth, follow us at @PerthWalkabout