Details

Category: Arts & Culture
Published: Friday, 04 November 2022 11:09
Written by Nita Teoh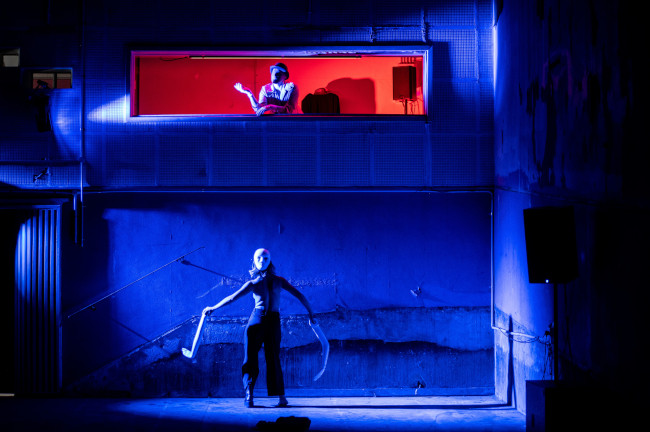 Antonio Rinaldi and Celina Hage, SITU-8 City Strut Dance and Tura, Liberty Theatre, Perth
Photo Credit: Jed Steele
On a slightly warmish Thursday evening, my friend and I headed into the Perth CBD to watch SITU 8: City.

The instructions for the venue location Liberty Theatre were: –

" Meet in lane way in between David Jones and Australia the Gift, 161 Murray St "

It looked like we were up for an intriguing night of entertainment.

As we keenly waited for the show to start, we mingled around the pop up bar surrounded by the facade of old red brick buildings with their fire escape staircases.

SITU 8: City is the brainchild of Strut Dance and Tura - having been performed at various venues in the past. Its current performance location is at Liberty Theatre, which has been recently reactivated as an arts and cultural performance space.

Liberty Theatre is a very special location – laying claim to being Perth's first art house cinema when it first opened in doors back in in 1954.

SITU 8: City is a feast for the eyes as you tuck into a series of discrete body works dance performances that are performed across multiple locations within the Liberty Theatre.

It is roving and as the audience – so are you !

Somewhat immersive, watch where you step – as you may well find yourself face to face with a performer or part of their performance – if you aren't nimble on your toes!

The central theme across each of the performances for the evening was to reflect on a slice of the cinematic world as experienced by the artists.

And so they did with gusto in a myriad of contrasting and unique ways. It led the audience to ponder on the various facets of life including the search for a perfect moment in a public space, what it might be like to be in orbit when something untoward happens, to the fun frivolities of a nostalgic retro candy bar in a dreamy state of queer reverie.

SITU-8: City - clever, gritty and bold – an amazing night of dance performances across a multitude of fronts with an unique twist on humanity that will leave audiences entertained and reflective about life's moments.

The spirit of Liberty Theatre truly lives on …. as she emerges from her dormant state to an activated area that pulses with playful moves, intriguing performances and reflective thoughts on life and the universe.

If you enjoyed this article, please share it!


To find out about the hottest events in Perth, follow us at @PerthWalkabout