Details

Category: Arts & Culture
Published: Thursday, 11 November 2021 10:57
Written by Nita Teoh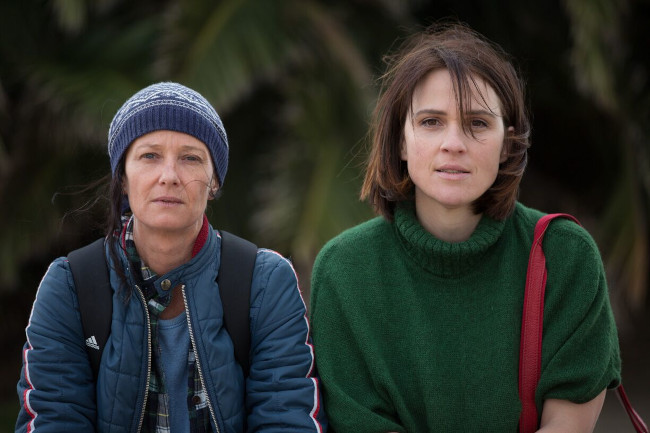 Peter Brady (as Tina) and Mary Helen Sassman (as Frances), Some Happy Day
Photo Credit: Some Happy Day

What is it like to be homeless?

One can only imagine its difficulties if you have never been in such a situation.

In Western Australia, according to the organisation Shelter WA:

" It is estimated that 9000 people experience homelessness on any given night, 1000 of which are sleeping rough and

Nearly 30% of WA's homeless population are First Nations People with 39% of these people under 18 years of age. "

The making of the movie "Some Happy Day" by director /writer Catherine Hills was inspired by her own twenty years of experience working as a social worker with rough sleepers.

Tina meets Frances over the course of one day.

Tina is homeless and doing it rough whilst looking for her boyfriend, whilst Frances is a social worker who helps others get back on their feet. On the surface, Frances seems to have it all together, but behind the scenes she is facing her own serious relationship challenges.

Some Happy Day is a confronting movie that exposes the harsh realities of homelessness – where the basics of shelter, food and warm clothing cannot be taken for granted.

Although help for the homeless is seemingly one step away – finding the right channels to get back on your feet can sometimes feel like an insurmountable challenge.

The emotions of the two main characters in the movie were conveyed with rawness and honesty. Both characters did a good job of potraying how negative emotions and actions can quickly spiral an individual downwards into a black hole, while positive attitudes can provide that necessary catalyst to improve things gradually, one step at a time towards a more optimistic future.

The movie portrays the stark reality and sometimes sad and tragic consequences of living on the fringes of society. The movie makes the poignant point that at the end of the day, we are all human beings who strive for similar things and have vulnerabilities that can push us towards breaking point.

Some Happy Day will be showing at the Backlot Cinema in West Perth from the 18 to the 21 November.
If you enjoyed this article, please share it!


To find out about the hottest events in Perth, follow us at @PerthWalkabout