Details

Category: Arts & Culture
Published: Saturday, 08 February 2020 15:41
Written by Greg Letts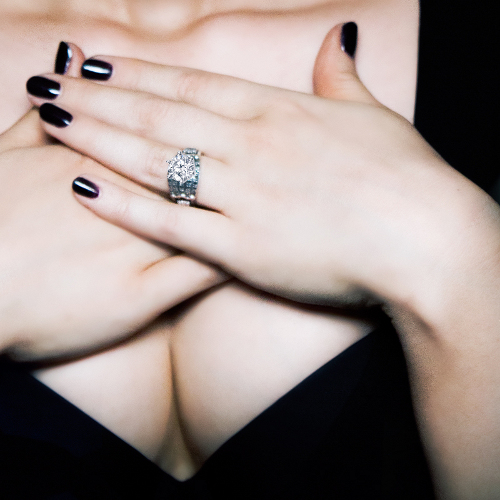 Photo Credit: Backyard Theatre Collective
My partner and I went out a bit later than usual to take in The Wives of Wolfgang at Fringe Perth. Usually we prefer to catch an early evening show, but we are suckers for a good cabaret and The Wives of Wolfgang, with its premise of a wife unburdening herself at her husband's funeral reception, was too tempting to resist.

So there we were at the Girls School at 9.30pm, waiting in line like good little school children with the rest of the audience for the teacher to come lead us through the school to our venue, Chemistry (I assume the old Chemistry Lab). I think there were a few of us experiencing PTSD flashbacks as we were instructed to stay together and follow the people in front of you closely so you don't get lost!

Thankfully we safely made it to the Chemistry venue, and were greeted by the widow (Marika Marosszeky) and ushered to our seat for the reception, while Michael Whittred (composer) sat patiently on the side of the stage, electric guitar at the ready.

As it turned out, Chemistry was an appropriate name for the venue. There is a definite chemistry between Marika and Michael, and Marika can certainly catalyse a crowd! All we needed were a few lit bunsen burners and we would have been in danger from an explosion from the dynamite songstress. Actually, there were a few fireworks from nearby locales, but it seemed in keeping with the torch songs occurring on stage.

Michael does a sterling job providing musical and singing accompaniment, but there is no doubt that Marika's character is the star of the show. One moment kittenish, the next performing a pantherish prowl around the stage stalking her hapless victim, Marika is in complete control of the situation. And I must say that she can belt out a tune, making full use of a wonderful voice which can be playful or powerful as the mood (or wine!) takes her. I must give a quick nod to Michael's original compositions, which give Marika plenty to work with – and work it she most certainly does!

The Wives of Wolfgang is sexy, sleek and sensuous, while every now and then sliding out an effortless claw to give you a little prick (oh god she's rubbing off on my writing now!). It's a lot of darkly comic fun too. Go to the head of the class Marika and Michael. The rest of you get in line and form an orderly queue, but don't miss out on The Wives of Wolfgang.

The Wives of Wolfgang is showing at Fringe Perth until the 16 February.

If you enjoyed this article, please share it!


To find out about the hottest events around Perth, follow us at @PerthWalkabout