Details

Category: Arts & Culture
Published: Friday, 06 August 2021 08:54
Written by Nita Teoh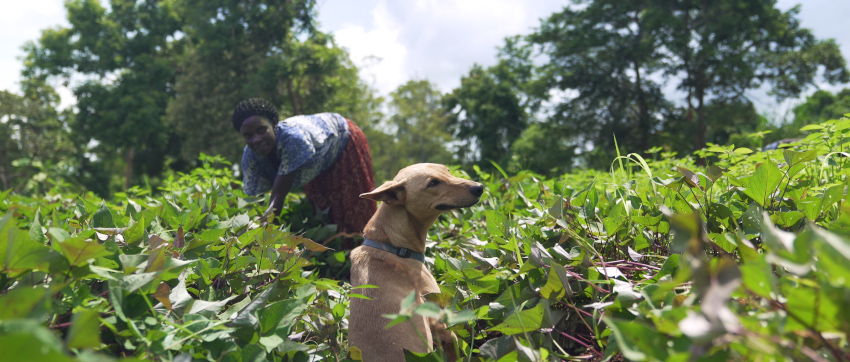 Photo Credit: We Don't Deserve Dogs

It's a running joke that we often love our dogs more than we love our partners!

Perhaps its their unconditional love that makes us love our dogs more and we do often go to great lengths for our dogs to show our love for them in return.

With their trust and acceptance (as well as many other amazing traits), dogs are indeed special.

The directors of the documentary "We Don't Deserve Dogs", Matthew Salleh and Rose Tucker, provide an interesting take on what meaning dogs can provide to human lives.

They have provided a wide perspective from a number of people around the world living in a vast range of circumstances: from therapy dogs who provide comfort and assistance to people who have experienced severe trauma, to pet dogs that provide a special bond and companionship to their owners.

The movie moved quite smoothly between stories and though some of the tales were about humans who have experienced major trauma– due to the style of interviewing and the soothing music tracks it was a pleasure to view.

One part of the documentary (a very short segment) covered how in some countries dogs are used as meat for humans. I found this segment a little bit out of place and not in keeping with the rest of the documentary.

Apart from this particular segment, the movie "We Don't Deserve Dogs" will appeal to all dog lovers, and if you're not a dog lover, after having watched this movie – you may very well become a convertee.
The movie also sums up the poignant point that we have a lot to learn from dogs.

Anyone who has ever bonded with a dog will relate to this. I know I have.

"We Don't Deserve Dogs" opens at Luna on the 7 August.

If you enjoyed this article, please share it!



To find out about the hottest events in Perth, follow us at @PerthWalkabout