Details

Category: Arts & Culture
Published: Tuesday, 31 January 2023 11:33
Written by Nita Teoh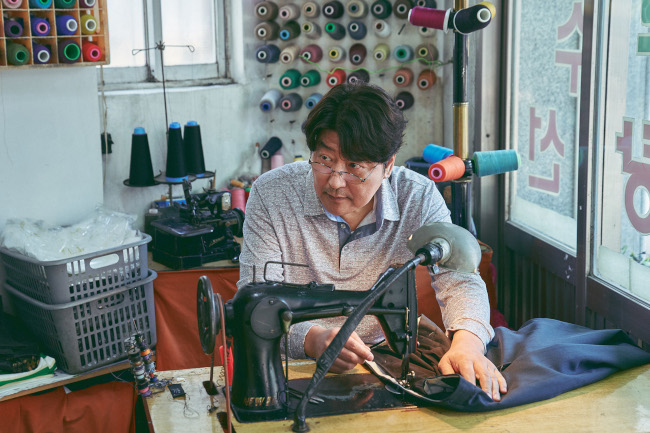 Song Kang-ho (as Sang-hyeon), Broker
Photo Credit: Broker
On a warm balmy evening, my friend and I headed to watch Broker at UWA Somerville as part of the Perth Festival movies.

A young woman abandons her baby in a baby box outside a church in Bhusan Korea on a wet rainy night... and so the story begins when two men try to broker a deal for someone to buy the stolen baby at the highest price that they can get.

Of the two men, one of them runs a laundry shop (Song Kang Ho as Ssang-hyun) while the other (Gang Dong Won as Dong-soo) grew up in an orphanage and works at the church manning the baby box service.

Along the way they meet the birth Mother (Lee Ji Eun as So-young) whilst at the same time, two detectives - Detective Lee (LEE Joo Young) and Detective Su-jin (Doona Bae) are in hot pursuit to try to catch the baby brokers in the act.

Director Hirokaza Koreeda (of the award winning Shoplifters 2018) ponders a range of societal issues – the meaning of family in all its various forms and what is it like to grow up when you were abandoned at birth, adopted out and grew up in challenging family circumstances.

As the story unfolds, we learn that there is more than meets the eye about why the birth Mother chose to abandon her baby, and as the blended family travel together in a broken down old van to broker a deal and to find baby Woo-sung new parents, we learn more about the individual members of the blended family and their motives and what drives them to do what they do.

Broker is a unique, heart warming movie that tackles societal issues whilst at the same time being a gentle movie that unfolds at a relaxing pace.

It is a feel good movie that speaks to the heart while leaving you with an imprint about the essence of being human with the complexity of mixed emotions that life brings.

It is insightful in conveying how our circumstances in life can differ so vastly for different individuals, and that our upbringing and influences around us may play an instrumental part in our outlook in adult life.

Finding meaning – finding your place in society – having a tough start to life when you have been adopted – these are all issues that children of adoption face and they are sensitively considered in this offbeat movie.

Broker is showing at the UWA Somerville as part of Perth Festival movie season till this Sunday 5 February.

If you enjoyed this article, please share it!


To find out about the hottest events in Perth, follow us at @PerthWalkabout