Details

Category: Arts & Culture
Published: Tuesday, 24 January 2023 13:09
Written by Nita Teoh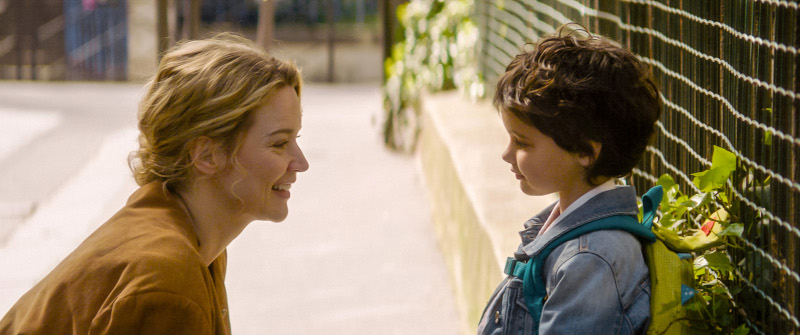 Rachel Friedmann (as Virginie Efira) and Callie Ferreira-Goncalves (as Leïla)
Photo Credit:  Other People's Children
On a warm summer's night my partner and I headed to UWA Somerville as part of the Perth Festival movie season, to watch Other People's Children, an insightful look into everyday people going about their daily lives – something I love about French movies.

Other People's Children (Les Enfants des autres) doesn't disappoint. It is a beautifully crafted movie starring Virginie Efira as Rachel Friedman, with the story revolving around her blossoming relationship with the new man in her life Ali Ben Attia (Roschdy Zem)  and his 4 year old daughter Leila (played by Callie Ferreira-Goncalves). As Rachel begins to form a deep bond with young Leila , complications arise as she encounters dramas in her relationship.

Relationships can often be complex enough, let alone throwing into the mix a young step daughter. Deep and insightful, the movie explores well the joy and pain of relationships in all their complexities along with parenting and step-parenting.

It's a tender and poignant story with characters who are believable.

If you enjoy a down to earth movie which flows along at a pleasant pace, with its main focus on conversational dialogue between the characters, then you will be for a treat with this delightful French drama.

Callie Ferreira-Goncalves's (as Leila) performance was outstanding. The movie captured beautifully the freshness, innocence and delight of a 4 year old girl just living her life in the moment whilst capturing the inner world of Leila coming to turns with a multitude of turbulent changes in her life at such a tender age.

Having watched Virginie Efira in a slew of movies over the years, including Benedetta (2021) which featured at last year's Perth Festival movies season, her versatility in all her different roles never ceases to amaze.

And for a person who is passionate about Labradors, I particularly enjoyed seeing the Labrador pet dog make his on screen presence known. He was all smiles and behaved just the way a Labrador should – very lovable as well as at times goofy and silly.

Other People's Children is showing at UWA Somerville Auditorium until Sunday 29 January under the beautiful canopy of its grand old pines

Charlie's Pizza is on site for their famous pizza and other food to go dishes, along with a beverages pop up site next door.

If you enjoyed this article, please share it!


To find out about the hottest events in Perth, follow us at @PerthWalkabout