Details

Category: Arts & Culture
Published: Tuesday, 07 March 2023 10:42
Written by Nita Teoh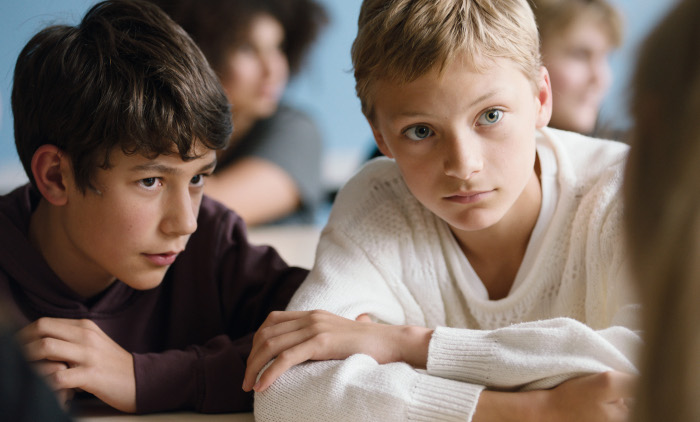 Gustav De Waele (as Rémi) and Eden Dambrine (as Léo), Close
Photo Credit: Close
My friend and I headed to UWA Somerville on a cool March night, looking forward to our pre ordered garlic prawn pizza from Charlies Pizza before watching the movie Close.

The Belgian movie Close centres around the friendship between 2 teenage boys: Léo (Eden Dambrine) and Rémi (Gustav De Waele).

They do everything together. They cycle to school together, they play together, they have sleep overs at each other's place. They are bonded in the special way that close friends are.

Until the school year begins at a new school and their friendship takes a turn – triggered by the observations of their peers on their intimate closeness.

Close is a poignant movie about the tenderness and bonds of friendships, along with the volatility and inner turmoil of emotions that can be felt and heightened during the formative teenage years.

What shines in this movie is the beautiful cinematography that captures the essence of the two boys friendship.

Young Flemish Director Lukas Dhont (well known for his debut feature Girl 2018) has done it again – this time with Close which scooped up multiple awards at the Magritte Awards including Best Film, Best Screenplay, Best Photography (cinematographer Frank van den Eeden), and Best Male Newcomer (Eden Dambrine as Léo).

Of interesting note in an interview by Cineuropa, Director Lukas Dhont identified that he found the lead Eden Dambrine (who plays Léo) when he crossed paths with the young man on a train – what a beautiful and amazing meeting that has led to this poignant actor playing opposite Rémi (Gustav De Waele) – they are a perfect match on screen.

Director and writer Lukas Dhont captures the angst, joy, and multitude of feelings experienced by the two close teenager friends and their families beautifully - with simplicity and with tenderness - often with minimal words needed to capture their situation and plight.

The movie also provides the impetus for discussion on topics about teenagers dealing with their emotions as they are growing up, and on how to deal with societal expectations and perceptions on friendships and relationships.

Movie goers who enjoy a touching and sensitive movie will enjoy Close. Bring the tissues as you may need them.

Close is showing at UWA Somerville this week as part of the Perth Festival season until this Sunday 12 March.
If you enjoyed this article, please share it!



To find out about the hottest events in Perth, follow us at @PerthWalkabout