Details

Category: Arts & Culture
Published: Saturday, 28 January 2023 11:08
Written by Nita Teoh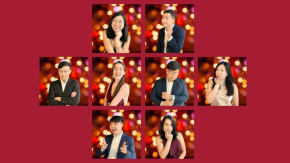 Love them or hate them – reality shows are aplenty on tv.

On a festive Friday evening, my friend and I headed to Studio Underground to watch Cupid: The Improvised Dating Show. All the way from their world premiere in Singapore, the show makes its debut at Fringe Perth this year.

It is a reality show with a difference as it is completely unscripted on the night, which means that nothing is rehearsed and you don't know what you will be seeing from performance to performance.

The millionaire dollar question is:

Who will find love and with who on Love Island ?!

The audience gets to decide.