Details

Category: Arts & Culture
Published: Friday, 28 February 2020 09:52
Written by Nita Teoh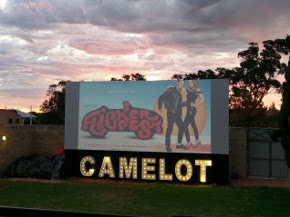 Diehard fans turned up at the Camelot Outdoor Cinema yesterday evening rain, hail or shine to kick off the opening launch party of Flickerfest 2020 in Perth.

The BAFTA recognised international short film festival celebrates an impressive 29th year of being run across Australia.

A special shout out to Perth local film makers who were featured on the opening night. Father and son team Jay Jay and Radheya Jegatheva with The Quiet (the contemplation of an astronaut out in space), director and writer David Vincent Smith for Featherweight (as the writer) and I'm Not Hurting You (as the director) (a topical one on meth addiction), Freo local Lewis Attey for his Three Stories inside a Local Van and Jamie Helmer for The Diver (as co-director).

This weekend Flickerfest will feature the EU short film showcase on Friday 28 February and will finish up on Saturday evening 29 February with a short laughs comedy theme.