Details

Category: Arts & Culture
Published: Tuesday, 16 March 2021 11:25
Written by Nita Teoh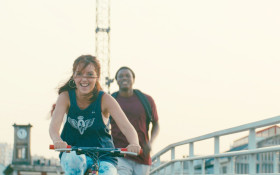 Teenager Yuri is on a quest to save his housing estate from being blown up.

That is the theme of the multi award winning French movie "Gagarine".

Living under challenging circumstances every day, he dreams to launch into space - taking inspiration from his namesake Yuri Gagarin who was the first cosmonaut to launch into space back in 1961.

Directors Fanny Liatard and Jérémy Trouilh depict life on a social housing estate with stark reality as well as conveying the aspirations, mood and turmoil of Yuri's inner life perfectly.