Details

Category: Arts & Culture
Published: Wednesday, 28 December 2022 09:43
Written by Nita Teoh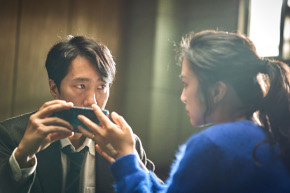 On a coolish evening in Perth, my friend and I settled in at the UWA Somerville to watch the movie "Decision to Leave".

Creative genius Park Chan-Wook of The Handmaiden (2013) and The Little Drummer Girl (2018), continues to excel as an auteur of the cinematic world with his latest movie Decision to Leave winning the Best Director Prize at the 2022 Cannes Film Festival.

The synopsis reads as follows:

" A man falls from a mountain peak to his death.
The detective in charge, Hae-joon (PARK Hae-il),
comes to meet the dead man's wife Seo-rae (TANG Wei)."

As the seasoned Detective in Charge Hae-joon investigates the death of the man, including Seo-rae (the wife of the dead man) as a key suspect, he also begins to have a growing attraction for her – not exactly an ideal situation !