Details

Category: Great Outdoors
Published: Monday, 26 August 2013 10:11
Written by Nita Teoh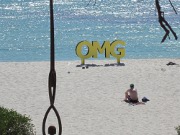 Travelling from overseas to visit Perth can be particularly tiring, especially if have come from the UK and are recovering from jet lag after a long flight. Don't let the long flight deter you from making the trip across - there are many excellent reasons why a visit to Perth should be on your to do list if planning a trip to Australia.

Perth may be one of the most isolated cities in the world, but despite our remoteness, there are some unique experiences such as our pristine beaches that you should definitely check out whilst exploring our beautiful city.
We in Perth are blessed with perfect weather – it's winter time as I write this article, and the sun is shining outside, warming up the chilly morning. No matter what time of the year you visit Perth, you're likely to experience some lovely sunny weather.