Details

Category: Essentials
Published: Friday, 07 March 2014 14:01
Written by Nita Teoh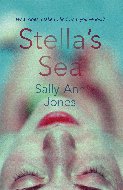 Stella's Sea is a poignant book by local author Sally-Ann Jones set in the Perth coastal suburb of Cottesloe, centred around the main character Stella and her dog Pom. As you follow Stella throughout her day, you are privy to her innermost thoughts and feelings as she interacts with other characters such as Ari the Coastguard.
The author Sally-Ann Jones expertly narrates Stella's life – we feel her anguish at a tragic event that has occurred in her past, a painful event that is taking her a long time to recover from. Whilst she goes about her daily routine in Cottesloe, it's the little things that bring a spark of hope and joy to her life.