Details

Published: Wednesday, 26 June 2013 08:52
Written by Nita Teoh

The Perth Walkabout Monthly Wrap is published at the start of each month to provide a snapshot of articles that hit the headlines in the last 4 weeks.
Here is Perth Walkabout's Monthly Wrap for the month of June: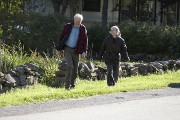 Review – Still Mine at Cinema Paradiso and Windsor
Still Mine now showing at Cinema Paradiso, Northbridge and Windsor, Nedlands is a poignant movie about an elderly couple in their eighties and the challenges that they are faced with living on their farm in New Brunswick.
Based on a novel by Michael McGowan, the movie was nominated for Best Motion Picture and the lead actor James Cromwell's moving performance won him "Best Performance by an Actor in a Leading Role" at the Canadian Screen Awards 2013.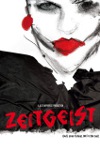 Zeitgeist by Just Improvise – Improv Theatre with a Cabaret Twist

IMAGINE a chance encounter between playwright Bertold Brecht and legendary musician Tom Waits, workshopped and performed as part of the 2012 Impro Melbourne Classic, ZEITGEIST follows on from the unscripted success of IN A NEW YORK MINUTE and THE LOCKER ROOM. Just Improvise will titillate you with an intimate evening of creepy cabaret, in the spirit of 'The Times'.
Zeitgeist performances have now finished. Stay tuned for the next exciting performance by Just Improvise.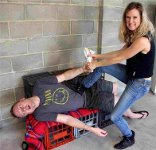 He Died with a Felafel in His Hand at The Flying Scotsman
Catch the hugely popular 1990s cult novel He Died with a Felafel in His Hand on stage this month at The Flying Scotsman's Velvet Lounge in Mount Lawley.
It's a must see cult classic that explores the madness of sharing house with the good, the bad and the ugly.
Written by John Birmingham and adapted by Simon Bedak, Steve Le Marquand and Michael Neaylon, Groovy Boots Theatre is bringing it to life and taking the show back to its pub origins at The Flying Scotsman.
Described as one of the funniest Australian novels ever written with sales of more than 300,000 copies and counting, He Died with a Felafel in His Hand also has the record of the longest-running stage play in Australian history.
He Died with a Felafel in His Hand is showing at The Flying Scotsman till 29 June.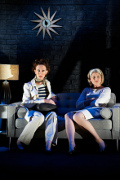 Day One, A Hotel, Evening by Black Swan State Theatre Company

Joanna Murray-Smith is quoted in the program for Day One, A Hotel, Evening as wanting this play to be "a fast-paced near-farce about love, sex, competition, long-distance marriage, money and friendship". And boy does she deliver on the pacing - when you are trying to pack all that into a mere 90 minutes, it's no wonder that you have to keep things moving. Black Swan State Theatre Company's production of Day One fairly zips along, with no intermission and barely a breather between scenes, with actors often making their exit past the players of the next scene.
Day One is a breezy look at the middle class - their jobs, relationships, passions, desires and jealousies - where the audience gets to watch a game of What If? played out in front of our eyes.
Day One, A Hotel, Evening by Black Swan State Theatre Company is showing till 30 June.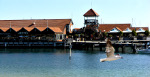 Hillarys Boat Harbour and Sorrento Board Walk - Eat, Drink and Be Merry with Sweeping Views of the Marina

Hillarys Boat Harbour, a popular marina and attraction located 23 kilometres north of Perth, where both locals and visitors hang out.
Hillarys is great for shopping, dining, keeping the kids entertained at the playground or beach, or just catching a sea breeze at the marina.
Many of the cafes and restaurants such as Zing Cafe and The Breakwater Tavern have sweeping views of the marina, and make a great place to just chill out and relax with family and friends.
Stay tuned to Perth Walkabout to explore our beautiful city of Perth.
For more Related Articles, please scroll to the bottom of this page.
If you enjoyed this article, please share it!