Details

Category: Arts & Culture
Published: Saturday, 28 January 2023 11:08
Written by Nita Teoh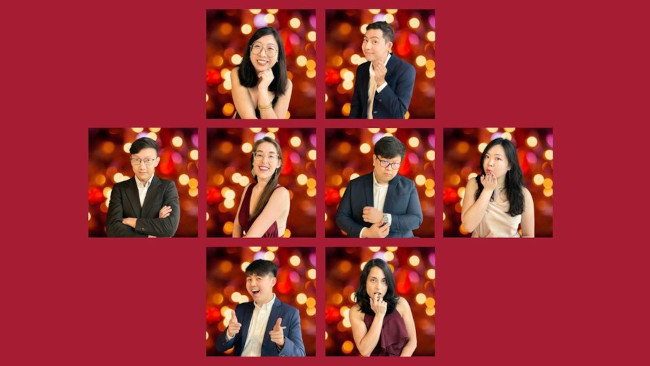 Cupid: The Improvised Dating Show at Fringe Perth
Photo Credit: ADK Productions
Love them or hate them – reality shows are aplenty on tv.

On a festive Friday evening, my friend and I headed to Studio Underground to watch Cupid: the improvised dating show. All the way from their world premiere in Singapore, the show makes its debut at Fringe Perth this year.

It is a reality show with a difference as it is completely unscripted on the night, which means that nothing is rehearsed and you don't know what you will be seeing from performance to performance.

The millionaire dollar question is:

Who will find love and with who on Love Island ?!

The audience gets to decide.

It was a fun evening filled with surprises and love matches made from heaven, with some interesting twists and negotiations along the way.

I had earlier in the day submitted my input via email on possible names and profiles of cast members prior to the show – hello to Carlos and Mimi (turned into Mini) !

I was stoked and chuckled with amusement to see my character names come to life on the stage.

Improv is an interesting and funny medium and having had a recent taste of doing improv myself, I take my hats off to all the actors and actresses for their clever off the cuff acting and amazing ability to react so swiftly on stage.

As a personal favourite for the evening, I loved all the scenes that had a dog theme interwoven throughout them, being an avid dog lover myself.

The cast of ADK Productions provided a hilarious evening of fun and frivolity judging by the enthusiastic and supportive response from the audience, who rooted for their favourite cast members to win the show.

If you enjoy having a humorous and light-hearted night of entertainment with moderate intensity heat (for a Fringe show), then the Cupid show is a perfect show to go watch.

Cupid: the improvised dating show is on as part of Fringe Perth "State of Play" with only 2 remaining shows tonight and tomorrow night at the Studio Underground at the State Theatre Centre of WA. 
If you enjoyed this article, please share it!


To find out about the hottest events in Perth, follow us at @PerthWalkabout