Details

Published: Thursday, 22 July 2021 13:04
Written by Nita Teoh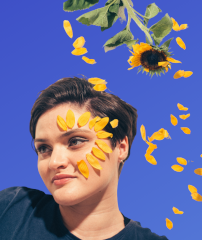 Borderline personality disorder (or BPD for short) ?

I had heard the termed mentioned once by a friend of a friend who had been diagnosed with BPD and said that it had been a relief to have finally received a diagnosis on what their condition was after considerable time and suffering.

But apart from that, I do not know much about BPD.

On waiting outside to enter The Blue Room Theatre, before the performance of Borderline by stumble began, we were offered a soft space to chill out (the soft toys eagerly awaited !) and a mental health counsellor on standby at any time through the performance, if we thought we needed a time out.

Whoa...that sounded heavy duty I thought.

The opening night performance of Borderline could be described as heavy duty but in a good way. It could also be described in many other positive ways.