Details

Published: Sunday, 26 January 2020 08:36
Written by Lee-Ann Khoh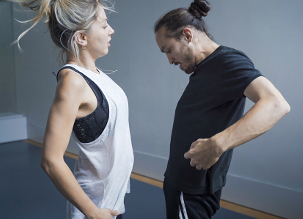 They say you never forget your first love.
And as we see in the Australian premiere of Post-Mortem, this is certainly the case for former lovers Alex (played by Iskandar Sharazuddin, who also wrote the play) and Nancy (Essie Barrow).
The two of them first cross paths as 17-year-olds while dissecting a pig's heart in biology class, and soon find themselves in a relationship they believe will last forever. Years later, they meet again at their friends' wedding and try to dissect where it all went wrong.
Over the course of an hour, Post-Mortem explores young love through Alex and Nancy's relationship, jumping backwards and forwards between the past and the present.