Details

Published: Tuesday, 23 April 2019 15:13
Written by Greg Letts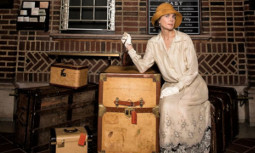 After a bracing walk through the suburb of Nedlands, my partner and I finished up at the Windsor Theatre, which was hosting a preview of Downton Abbey screenwriter Julian Fellowes' latest work – The Chaperone.

As Downton Abbey fans, we were looking forward to something a little different but just as enjoyable, and The Chaperone lives up to that promise.

The story is set in prohibition era America, circa 1922, and the action begins in the backwater of Wichita, Kansas, in Midwestern USA. The main opening scene sets the tone for the rest of the film, introducing us to most of the main characters, and hinting at some of the tensions and secrets buried beneath the facade of genteel society.