Details

Published: Friday, 07 June 2013 10:19
Written by Nita Teoh

The Perth Walkabout Monthly Wrap is published at the start of each month to provide a snapshot of articles that hit the headlines in the last 4 weeks.
Here is Perth Walkabout's Monthly Wrap for the month of May: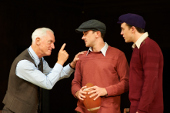 Review – Death of a Salesman by Black Swan State Theatre Company
Arthur Miller's Death of a Salesman is considered to be one of the classic plays of the twentieth century, and with good reason. Black Swan State Theatre Company's take on this milestone of theatre is stripped back right to the essence of things - the characters and their struggles to achieve the American dream - and the fallout that occurs when the dream goes sour.
The performance of Death of a Salesman has now finished and Black Swan State Theatre Company's next play Day One, a Hotel, Evening by Joanna Murray-Smith will be commencing for the season on the 15 June through to 30 June. Keep a look out for Perth Walkabout's review of Day One, a Hotel, Evening.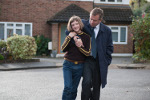 Rufus Norris's movie Broken, now showing at Luna Leederville, is a coming of age tale which follows the lives of a neighbourhood of families seen from the perspective of Skunk, an 11 year old girl.
The movie won the best British Film at the British Independent Film Awards and stars the likes of Tim Roth (of Pulp Fiction), Cillian Murphy (of Inception) and features an amazing screen debut by Eloise Laurence as Skunk.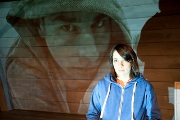 On this Wednesday evening, my partner and I ventured to the State Theatre Centre of WA to watch the opening night performance of Goodbye Jamie Boyd, a collaboration between Buzz Dance Theatre and Monkey Baa Theatre Company.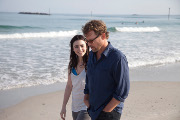 A Place for Me, now showing at Cinema Paradiso in Northbridge, tells the story of a family of writers and the changes that occur in their lives over the course of a year.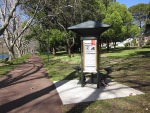 Exercise at a Local Park in Perth
As I tend to spend a fair amount of time outdoors catching some sunshine, walking in parks, and just strolling along the foreshore, I've noticed that the Government has installed exercise machines in just about every park around Perth. Everywhere I turn I see these machines scattered around the walking paths.
Workstations and outdoor exercise equipment can be found at the following locations in Perth: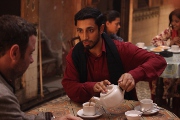 Review – The Reluctant Fundamentalist at Luna
In the post 9-11 world that we live in, nothing is quite the same for those of us in Western civilisation. But we tend to forget that nothing is the same for the rest of the world either.
Mira Nair's The Reluctant Fundamentalist, now showing at Luna Leederville and Luna SX in Fremantle, takes a look at the aftermath of 9-11 from the point of view of Changez, a poor Pakistani Muslim who has come to the USA to pursue the American Dream.
Whereas this film could have simply been another formulaic East is Good vs West is Bad movie, Mira Nair has managed to make her vision of Mohsin Hamid's novel much more than a B grade thriller.
Stay tuned to Perth Walkabout to explore our beautiful city of Perth.

For more Related Articles, please scroll to the bottom of this page.

If you enjoyed this article, please share it!