Details

Published: Wednesday, 05 February 2020 09:55
Written by Nita Teoh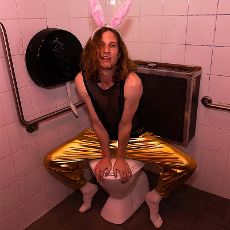 As the saying goes "sex sells", and given that it was a full house at the Blue Room Theatre yesterday evening for the start of 30 Day Free Trial, I guess it does!
30 Day Free Trial is the brainchild of Charlotte Otton and Andrew Sutherland. Each co-creator achieved stardom and awards at Fringe World last year with Charlotte's Feminah and Andrew's Poorly Drawn Shark respectively.
They are a dynamic duo on stage to say the least. Laugh out loud, groan, cringe funny...their banter back and forth takes the audience on a wild ride with confessions on sex adventures, porn use and where it all goes wrong. The icing on the cake was the cringe-erotica slam poetry!