Details

Published: Wednesday, 11 September 2013 10:01
Written by Nita Teoh

The Perth Walkabout Monthly Wrap is published at the start of each month to provide a snapshot of articles that hit the headlines in the last 4 weeks.
Here is Perth Walkabout's Monthly Wrap for the month of August: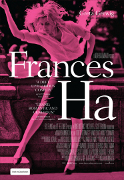 Frances Ha showing at Luna follows the life of two 20 something girls living in New York – ballet dancer Frances Ha (played by Greta Gerwif), and her best friend and housemate Sophie (Mickey Sumner), who is in publishing. The movie follows the ups and downs of their lives as they face different challenges relating to their careers, relationships, friendships, money, and flatmate issues.
Frances Ha is showing at Luna Leederville and Luna SX in Fremantle.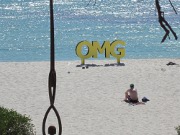 Perfect Weather and Pristine Beaches in Perth
Travelling from overseas to visit Perth can be particularly tiring, especially if have come from the UK and are recovering from jet lag after a long flight. Don't let the long flight deter you from making the trip across - there are many excellent reasons why a visit to Perth should be on your to do list if planning a trip to Australia. Perth may be one of the most isolated cities in the world, but despite our remoteness, there are some unique Perth experiences such as our pristine beaches that you should definitely check out whilst exploring our beautiful city.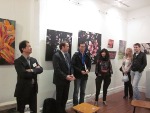 Two in One Charity Art Exhibition at the Victoria Park Centre for the Arts
The opening night for the Two in One Charity Art Exhibition kicked off yesterday evening at the Victoria Park Centre for the Arts, showcasing art work by Su Mei Chew and Vincent Lam. All proceeds from the art exhibition go towards helping support disadvantaged children and youth, and the funds raised will go towards the charity organisations Compassion Australia, Children's Dream and Youth Focus.
This art exhibition has now finished. Stay tuned for upcoming art exhibitions at the Victoria Park Centre for the Arts.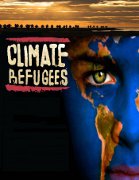 Submerged - A Hypothetical about Climate Refugees at Rosie O'Gradys
A Greens Pollie, an American Anti-Climate-Change Professor, a Noongar Academic and a Pakistani Comedian walk into a barŠ Submerged.
When the oceans rise, the Islanders of Neknus can no longer squeeze into the few remaining hilltop houses. Where are they to go and who is responsible?
Inspired by Geoffrey Robertson, and billed as "the thinking person's night out", Strictly Hypothetical is social commentary, meets live comedy.
The event Submerged is now over. Stay tuned for Strictly Hypothetical's next production - Hidden A Gender: 19 September 2013 about a post-gender world.
Shrine by Tim Winton at Black Swan State Theatre Company
Distinctly West Australian, emotive, and charged with tension and gut wrenching grief are some of the key words to describe Tim Winton's latest playwright piece Shrine, produced by Black Swan State Theatre Company.
The characters come to life as the tragedy of Jack Mansfield's death is revealed. At the tender age of 19, Jack dies in a car crash whilst driving home to Perth with his mates, and the repercussions of his death are destroying his parents and haunting his friends.
The production of Shrine by Black Swan State Theatre Company is on till 15 September.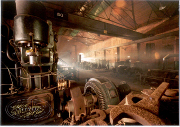 Travel Back in Time at the Midland Railway Workshops Heritage Open Day
The Midland Railway Workshops Heritage Open Day will be held this Sunday 8 September from 10am to 4pm. The open day will provide a unique chance to experience a special part of Western Australian history giving local residents, former workers and the broader Western Australian community an opportunity to look inside the iconic Workshops buildings and enjoy the many displays and activities on offer.
This event is now over. Visit Midland to check out the Midlands Railway Workshops precint and urban village.
Stay tuned to Perth Walkabout to explore our beautiful city of Perth.
For more Related Articles, please scroll to the bottom of this page.
If you enjoyed this article, please share it!