Details

Published: Tuesday, 07 January 2020 09:20
Written by Greg Letts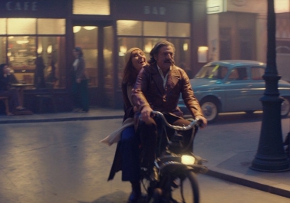 La Belle Époque is the sort of film that only the French could pull off – a heady mix of modern times and nostalgia – sexy, smart and utterly charming.

After viewing the trailer, I was mildy interested in coming to watch the movie. The premise wasn't fully clear, but seeing as I usually find anything with Daniel Auteuil quite enjoyable, I was willing to give it a go.

After settling in at the Somerville among the pines and with our premium on-site pizza from Charlies (two thumbs up for the field mushroom one), we put on the mozzie repellent (a must!) and waited for the trailers to end.

When La Belle Époque finally began, the opening scene gave me a brief moment of panic before everything came together and the magic began.

Attempting to summarise the plot of La Belle Époque risks ruining the experience for others, so I'll simply say that this a wonderfully entertaining and enjoyable film, showing that even when people change (or when they don't!), love still remains eternal. But love is not always simple or easy!