Details

Published: Tuesday, 19 March 2019 10:39
Written by Nita Teoh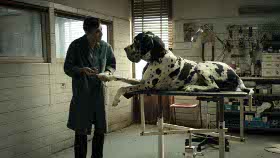 What happens when a timid dog groomer faces off with a small time hood bully?
That is the theme of Dogman currently showing as part of the Perth Festival.
It was a hot autumn's night as we settled into our deck chairs at UWA Somerville to watch the film.
In a run-down Italian seaside town, we watched the story unfold as small time thug Simone (Edoardo Pesce) bullies timid dog groomer and petty criminal Marcello (Marcello Fonte).
The film producer Matteo Garrone does an excellent job at painting the unrelenting bleakness and challenges faced by the main characters.