Details

Published: Tuesday, 25 February 2020 09:36
Written by Greg Letts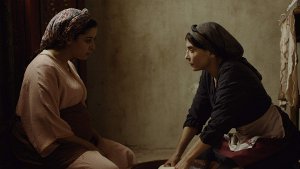 Both my partner and I were looking forward to heading down to the Somerville Auditorium to check out Adam, a cinematic masterpiece from Morocco as part of the Perth Festival.

In a time where the trend seems to be towards bigger, flashier and shallower entertainment that is larger than life, Adam is a quiet and introspective glimpse into the current day world of famed Casablanca, where modern times and centuries old traditions mingle freely.

We are first introduced to Samia, a young pregnant women who is far from home and looking for a job and a place to stay. After numerous rejections, she ends up sleeping on the doorstep opposite Abla's house, the widowed local baker who lives with her young daughter Warda.