Details

Published: Wednesday, 17 July 2019 09:16
Written by Nita Teoh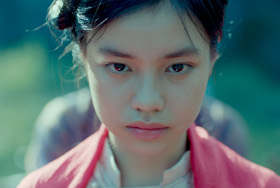 Beneath the tranquil waters of 19th century rural Vietnam, we see the turbulent undercurrents through the eyes of 14 year old May as she enters an arranged marriage to the head of a wealthy family in payment for her father's debt.
"The Third Wife" is a cinematically beautiful piece, showcasing the ebb and flow of life and its interconnectedness with nature and its seasons. We see the family go about their everyday routines – putting food on the table, and attending to daily chores.
As May adjusts to life with her new family, she comes of age, and soon realises that bearing a son will bring her an increase in status within the patriarchal household.