Details

Published: Wednesday, 04 August 2021 09:22
Written by Nita Teoh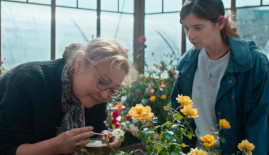 On a blustery and wet winter's night, my partner and I headed to the Windsor in Nedlands to watch The Rose Maker.

Being a sucker for French movies, I couldn't resist the lure to watch this one.

Catherine Frot plays Eve – the central character who runs a rose cultivation farm that is on the verge of bankruptcy. It is dear to her heart having inherited it from from her father who has since passed and she will do anything to save it from ruin.

Her secretary Vera comes up with the clever idea to hire 3 farm hands from a back to work program – the only problem is that they have no clue about working on a rose farm!