Details

Published: Saturday, 12 December 2020 13:37
Written by Nita Teoh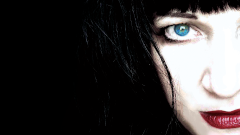 It's all happening at the 23rd annual Revelation Perth International Film Festival this week with over 30 features,  documentaries and short films being presented in our beautiful city to celebrate independent filmmakers from around the world.

Here are Perth Walkabout's top picks at the Revelation Perth International Film Festival this weekend:  

" A Worm in the Heart - Paul Rice and Liam Jackson Montgomery travel across Russia on the Trans-Siberian Railway, stopping at six cities en route to meet and interview members of the LGBTQ+ communities. Through these deeply personal conversations, the film offers an insight into these diverse communities, with powerful personal accounts from both activists and non-activists."