Details

Published: Monday, 29 January 2018 08:54
Written by Greg Letts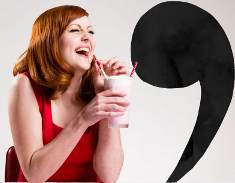 The name His Majesty's Theatre conjures up images of refined, upper class entertainment – opera, ballet and the highbrow theatre classics.
But this grand old dame of Perth culture has a dark side hidden deep down below, and for the Perth Fringe World Festival 2018, audiences will have the chance to plumb the hidden depths of this iconic venue.
Just before the Launch Party, an enthusiastic group was offered a backstage trip via the performer's backstage corridors, leading us down into the newly completed King's Lair, a cosy and intimate cabaret bar.
Once the introductions were out of the way, we were treated to the Swedish magical duo, Charlie Caper and Malin Nilsson, who performed the very first act ever in Perth's oldest but newest cabaret venue, a dazzling (and useful!) trick with glasses and bottles of alcohol.