Details

Category: Arts & Culture
Published: Thursday, 18 October 2018 10:15
Written by Nita Teoh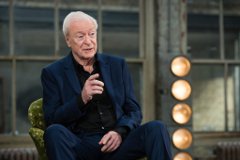 The opening of the 2018 MINI British Film Festival in Perth is just around the corner, and a plethora of excellent films await movie goers, including the documentary "My Generation".

Narrated by Michael Caine, My Generation takes us on a nostalgic journey through the Swinging 60's. It was a period of decadence and "sex, drugs and rock and roll" as the young generation enjoyed the heady days of music and fashion to excess – think Beatles mania, Rolling Stones, Marianne Faithfull, and fashion icons such as Twiggy and fashion designer Mary Quant.