Details

Category: Arts & Culture
Published: Thursday, 05 November 2020 09:41
Written by Nita Teoh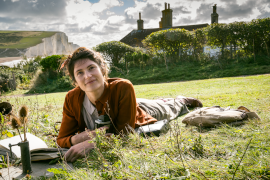 Perth movie goers have been lucky enough to enjoy going back to the cinemas. Yay!

It's that time of the year again and the British Film Festival has nearly descended on us in Perth despite the closed borders.

The movie Summerland is set during WWII and the story centres around Alice, a reclusive writer immersed in her isolated, creative world, who suddenly has Frank - a young boy evacuee from London – thrust upon her.

Alice's life is turned upside down as she grapples with the challenging task of looking after a young and impressionable Frank – not something that she was prepared for in any way.

The on screen presence and developing friendship between Alice and Frank makes this film a joy to watch.