Details

Published: Friday, 11 November 2011 10:52
Written by Emily Cordz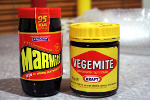 Supermarkets reflect the culture of a country, and even neighbourhood, which is why it isn't terribly uncommon in large cities to see travellers wandering up and down every aisle marvelling at what is on offer. In Perth there are a multitude of local and/or open-air markets, but when it comes to supermarkets the main players are Coles, IGA and Woolworths.

People tend to want to know which of the three brands is better. You'll hear all sorts of positive and negative opinions about each one, but this all depends on the neighbourhood and who you ask. The news often has stories, especially around the holidays, about which store is cheaper for a variety of items.