Details

Category: Arts & Culture
Published: Tuesday, 20 March 2018 11:16
Written by Nita Teoh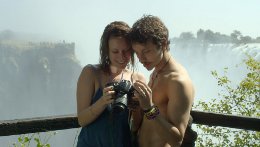 The film Gabriel and the Mountain follows backpacker Gabriel Buchmann (João Pedro Zappa) as he travels through Africa, keen to make the most of his year long trip before commencing studies at a prestigious American university.
We shadow him on his adventures, as he wanders off the beaten track to explore new places and make new friends. His travels take an interesting turn when his girlfriend Cristina (Caroline Abras) joins him on the journey, and they are faced with several challenges, both on the travel front and with their relationship.