Details

Category: Arts & Culture
Published: Friday, 24 January 2020 09:00
Written by Greg Letts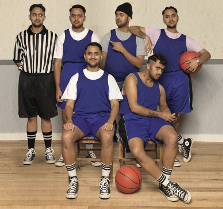 In these times of gender fluidity, pan-sexuality and the LGBT+ alphabet, you could be forgiven for feeling a bit confused about it all. What's the correct pronoun? Which toilets do trans people use? Do they still have their original naughty bits?

Never fear, Krishna Istha (25) – self confessed fence sitter and testosterone taking transgender bisexual – is here at The Blue Room for Fringe World 2020 to answer all your questions. Well, actually Krishna isn't here to do that, but they won't answer them in such a way that you'll learn a thing or two and have a laugh at the same time.