Details

Category: Arts & Culture
Published: Thursday, 13 February 2020 08:16
Written by Nita Teoh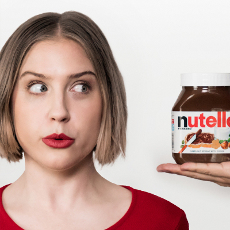 With a title like "Boys Taste Better with Nutella", I wasn't sure what my partner and I had gotten ourselves into with our last Fringe Perth show for the season.
Seated in the front row, we didn't have to wait long before two colourful characters pranced out onto the stage - the lady in her bright red dress and the man in his denim overalls.
Exuberant, playful and funny, Aggy and Frederick are the second best of friends, and support each other through their many relationship breakups (and there are many!).
It was a funny yet painfully excruciating performance in parts (in a "I can't believe they did that?!" and "that didn't just happen?!" sort of way), as the duo shared stories of their many and varied love adventures, both face to face and on the internet. Their k-pop rendition was a blast and the mukbang sequence by Frederick was unforgettable!