Details

Category: Arts & Culture
Published: Wednesday, 28 September 2016 09:28
Written by Nita Teoh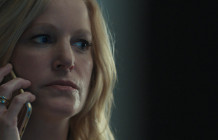 Equity – the Official Selection from the Sundance Film Festival 2016 and Tribeca Film Festival 2016 is now showing at Luna Palace Cinemas in Perth.
The movie offers a window into the world of IPOs, investment bankers and venture capitalists – a fast paced glimpse into the lives of individuals driven by the quest for money.
What makes this story unique compared to other movies about Wall Street, is its focus on the women of Wall Street. Written, filmed and financed by an all female team, the women unbare their stories.